FCC now requires applicants to register an FCC profile and FRN before taking the MROP Element 1 exam
There is a step-by-step video which instructs new applicants how to register.
Remember this has to be done BEFORE registering for MROP exam!
MROP: Required on vessels over 300 gross tons and vessels that carry more than 6 paying passengers
Call us for easy sign-up and examination information!
Need More Information?
We would love to help you find the perfect course for your needs.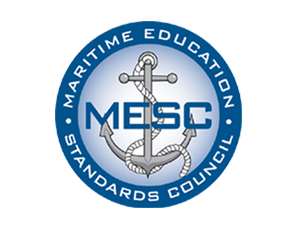 Established in 2002, World Wide Marine Training is a charter member of the Maritime Education Standards Council (MESC) dedicated to providing the highest quality maritime education to recreational and professional mariners.
All of our instructors are professional mariners with backgrounds in the maritime industry averaging 20 years each. Our instructors include retired military, Merchant Marine officers & small boat operators. All are extremely qualified.
We provide training at locations in North & South Carolina, as well as several locations in the Great Lakes and Midwest region.
How Are We Different ?
OUR SCHOOL IS UNIQUE – Our prices include all materials and equipment used in class. There are no hidden fees payable to us.
WE DON'T DRILL TEST QUESTIONS – WE TEACH!    In the same amount of time it takes to memorize test questions, we ensure that you learn valuable information you can use on the water. We give you your money's worth!
NO TESTING AT U.S.C.G. Regional Exam Center (REC) WITH ANY OF OUR PROGRAMS!  All testing is conducted at the end of your course in the same classroom with the same instructor and same classmates.
Oriental, North Carolina is a small fishing village located on the Neuse River, the widest river in the United States. Oriental is known as the Sailing Capital of North Carolina and has an active commercial fishing fleet as well. With a population of 900 people and about 3000 boats, Oriental is the quintessential small maritime village. The surrounding creeks are perfect for kayaking, fishing, shrimping and relaxing. Our forests and marshes boast abundant wildlife, including deer, bears, eagles, foxes, bobcats and the occasional alligator. The flat terrain of Pamlico County makes it a popular area for cycling.   Check out Oriental by visiting www.townoforiental.com or www.towndock.net